Can anyone shed light on the source and original meaning of the 'Judo Moral Code' often referred to?  The reason for asking is the apparent variation in the terms and kanji used.  
For example here in a US website, and here in the UK (at Nic Fairborther's widely respected resource for kids), and indeed in an IJF page, here, the terms used are Courtesy, Courage, Friendship, Honesty, Honor, Modesty, Respect, Self-Control, whereas in the [apparently more widely promoted] French language sites that google found me, the translated terms - and kanji - are both different. Most notably, 'Sincerity' in used in place of 'Honesty'. e.g.here, here, and here.
Even in an EJU presentation, here, (an EJU 'Judo for Peace project' presentation'), there seems to be other kanji.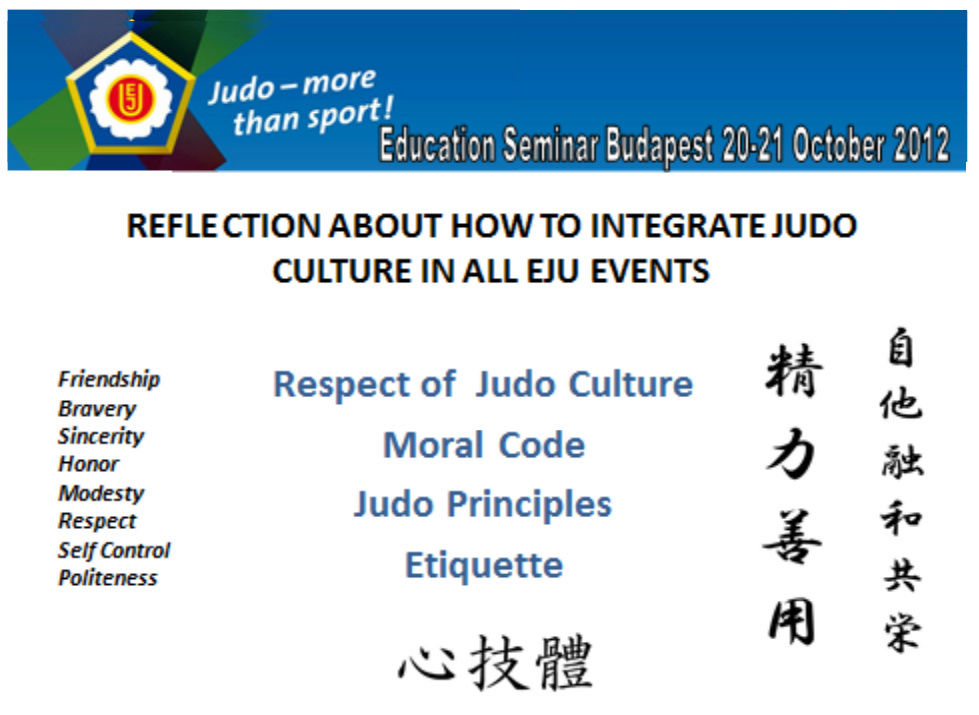 ...so I'm interested to know what is the original source of this moral code and whether scholars here can shed some light on or offering interpretation.