Here's a chance to see a unique Martial Arts demonstration in Tokyo on Mon, Jul 1, 2013. Hosted by the Budokan Foundation and the Ministry of Foreign Affairs with the Cambodian Embassy as part of cultural events to commemorate 60 years of Japanese-Cambodian relations.
Event: Cambodian Bokator and Japanese Martial Arts Demonstration
Location: Nihon Budokan (see map: http://goo.gl/maps/WXUq8 , nearest station Kudanshita)
Time: 5.30pm to 7.00pm, Mon, Jul 1, 2013
Demonstrations:
- Bokator (traditional Cambodian martial arts), judo, kendo, karatedo, aikido, Shorinji Kempo, naginatado, jodo
Free
Poster below
There will be chairs on the floor of the main dojo at the Budokan so you can see up close.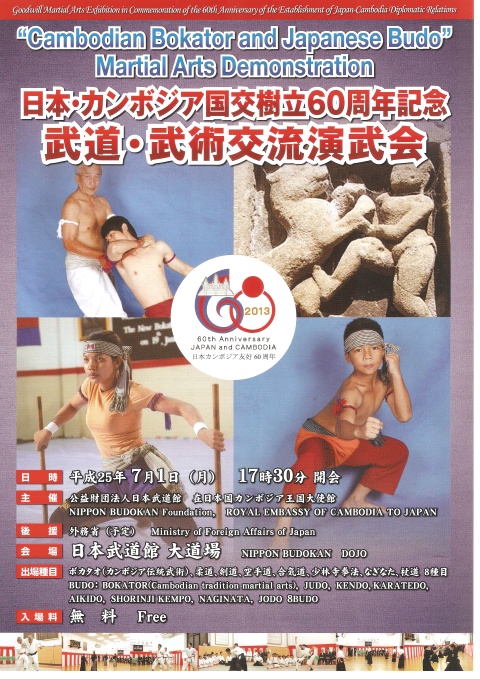 I can be contacted via PM for any questions.
Regards,
鑓